"JJ" Klein, Chairman & CEO
JJ.Klein@ocucom.com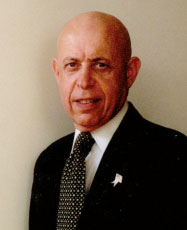 "JJ" Klein brings more than 30 years of marketing, research and professional consulting and technology experience in designing, developing and implementing methodologies and programs for long-term growth. He has exceptional strength in domestic and international new business development, strategic planning and identifying and tracking consumer, retail and industry trends.
Mr. Klein began his marketing, research and consulting career as a project director for Simmons Market Research Bureau, where he rose through a number of management positions to Associate Executive Vice President. He was involved in the design and development of the annual Simmons "Study of Selective Markets" and was Director of the "Simmons Local Index". In addition, he was instrumental in designing and developing the first direct on-line interactive data analysis and delivery system available to a variety of domestic and international business markets including advertising agencies, media and manufacturing and service companies and institutions.
Mr. Klein left Simmons Research to form Three Sigma Research Center. As Chief Operating Officer, Mr. Klein created Three Sigma's "Syndicated Study of Major Markets". This was the first major syndicated local market newspaper measurement system implemented in the United States. This syndicated program became the Scarborough Report. It continues to be an industry standard, based upon more than 175,000 interviews. Following the sale of Three Sigma, Mr. Klein joined Audits & Surveys Worldwide as a Director and principal. He was involved in developing a number of the company's businesses including domestic and international programs and new consumer marketing and tracking services. Following the public offering of Audits & Surveys, Mr. Klein joined Roper Starch as Executive Director.
Mr. Klein's background brings together an extremely unique blend of extensive experience in designing and developing international, national and local consumer, marketing, sales, advertising, retail and syndicated information businesses. His accomplishments include the design and initiation of programs and methods that produce more valid and reliable information. He is a member of the American Marketing Association (co-founder of the Gold Coast Chapter) and European Society for Opinion and Marketing Research. Mr. Klein is a guest speaker at domestic and international conferences. In addition, Mr. Klein is a member of the Board for The Research Group that consists of nationally recognized research leaders from industry and the scholarly community, who collaborates and transfer knowledge to students, organizations and society.
Jeff Schamel, Director of Operations
Jeff.Schamel@ocucom.com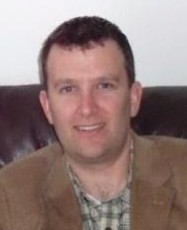 Mr. Schamel has over 14 years of market research experience across a wide variety of areas in the industry, including project management, client service, operations, production and sales. He is currently responsible for directing Operations at Ocucom.
Before joining the Senior Management team at Ocucom, Mr. Schamel was an Account Manager at Ipsos, working with Procter & Gamble and other client assignments. Prior to working at Ipsos, Mr. Schamel was a Senior Project Manager for Opinion One, where he was responsible for guiding the company's online, mall and other initiatives for 8 years.
Mr. Schamel began his market research career with Cooper Research while participating in the Professional Practice Program at the University of Cincinnati in Cincinnati, Ohio. Upon graduating with his BS in Marketing and Management, Mr. Schamel led a team of data analysts as Group Manager at Matrixx Marketing Research (now Convergys).
Mr. Schamel's broad in-depth experiences in the various phases of marketing research enable him to bring a unique perspective to directing operations that creates effective and efficient environments in supporting a wide range of client activities.
Julian Brown, CTO
Julian.Brown@ocucom.com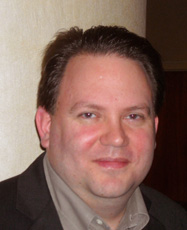 Mr. Brown brings over 20 years of software engineering and market research experience to Ocucom. As one of the Founders of Ocucom and in his position as Chief Technology Officer, Mr. Brown is Ocucom's chief visionary responsible for strategic planning and development of Ocucom's products and services.
His primary day to day roles include management of software development, oversight of survey production, and lead architect for custom software development projects. As the principal architect of Ocucom's core products and services, Mr. Brown adapts emerging technologies for use in market research. He is responsible for maintaining Ocucom's "continuous development" philosophy.
Before becoming one of the Founders of Ocucom, Mr. Brown was Vice President, Software Engineering at Opinion One. In this capacity he was responsible for the design and development of Opinion One's core technology and licensing products.
Prior to Opinion One, Mr. Brown worked for Americom Research. Starting as a Software Engineer, he was promoted to Director, Software Development. While at Americom Research, Mr. Brown pioneered the design and creation of one of the market research industry's first fully interactive computer aided interviewing suites.
Mr. Brown received his Bachelor of Science in Computer Science from Middle Tennessee State University.
Gregory W. Tunstill, CIO
Greg.Tunstill@ocucom.com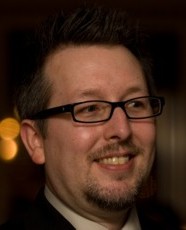 Mr. Tunstill, a founder of Ocucom, is the Chief Information Office responsible for Ocucom's technical infrastructure and maintence. He also leads the design and development of Ocucom's communications tools, a critical component of Ocucom's licensable software solution.
Prior to joining Ocucom, Mr. Tunstill was Director of Network Operations of Opinion One since its inception in 1992. He designed and developed the communications systems that were the core of Opinion One's data collection networks and was responsible for continuing development and implementation of information technologies. Prior to his position at Opinion One, he designed inventory control and expert systems for BellSouth field offices and worked as a consultant and independent contractor. In 1991 he joined Americom Research as a systems engineer where he advanced to Director of Network Operations and met members of the team that formed Opinion One.
He is a graduate of Middle Tennessee State University where he obtained a Bachelor of Science in Computer Science.
Michael Alf, Vice President, Software Development
Michael.Alf@ocucom.com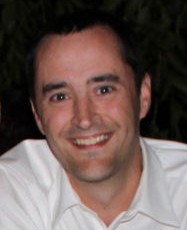 Mr. Alf is one of the founders of Ocucom and has over 12 years of software engineering experience in the Market Research industry. As a Lead Software Engineer with Ocucom, he brings a unique blend of a technological background along with hands on market research experience. Mr. Alf specializes in providing custom software solutions utilizing Ocucom's dynamic software platform to address unique client needs in an efficient and cost effective manner.
Prior to starting with Ocucom, Mr. Alf was a senior software engineer at Opinion One in Cincinnati. He was one of the principal architects of the OASIS 2 Survey Software Package while at Opinion One. He played a key role in developing a licensable solution to bring to the market place as well as handling the logistics of on-site training and support of end client users.
Mr. Alf obtained his B.S. in Computer Science from the University of Cincinnati.
Peter Moomaw, Vice President, Research & Development
Peter.Moomaw@ocucom.com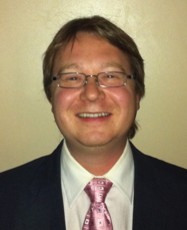 As a founder of Ocucom, Dr. Moomaw is the primary developer of Ocucom's study engine. He also designed Ocucom's crosstab system. As a chief visionary on the Research and Development team, Dr. Moomaw works to generate innovative ideas for the continued development of the study engine.
Dr. Moomaw brings 10 years experience in software development in the market research industry. Prior to starting Ocucom, Dr. Moomaw worked at Opinion One where he was integral in the development of the editing software for the OASIS 2 system.
Dr. Moomaw has a BA in Mathematics, a BS in Physics, and a PhD in Physics, all from the University Cincinnati.