"JJ" Klein, Chairman & CEO
JJ.Klein@ocucom.com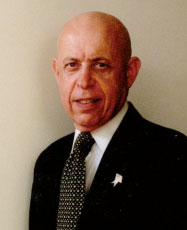 JJ Klein has devoted his entire career to developing more valid and reliable information through syndicated and custom longitudinal research programs for Fortune 500 companies. This extensive knowledge base enabled him to create and develop ABX, which now offers the most accurate normative database for advertising effectiveness measurement in marketplace.
JJ brings more than 35 years of marketing, research, consulting and technology experience in designing and developing methodologies and programs for long-term growth. He has exceptional strength in domestic and international new business development, strategic planning and identifying and tracking consumer, retail and industry trends.
Leadership in Top Global Research Firms
Early in his career, JJ joined Simmons Market Research Bureau as a Project Director. Over time, he rose to Associate Executive Vice President. Among his accomplishments, JJ created the first on-line interactive data analysis and delivery system for agencies, media, institutions, client and service companies.  
JJ and Bill Simmons then founded a new venture ...Three Sigma Research Center. It was here that JJ, Chief Operating Officer, created the first major syndicated rating system for Newspapers in the U.S., which later became the Scarborough Report. Three Sigma Research was eventually sold back to Simmons; Simmons sold it to Scarborough; and then Scarborough was acquired by Nielsen.
Following the sale of Three Sigma, JJ joined Audits & Surveys Worldwide as a principal leading the sales tracking and market share audits for a broad range of retail and service establishments both domestically and internationally. Following the acquisition of Audits & Surveys by GfK, JJ joined Roper Starch as Executive Director, reporting directly to the Chairman.
Creation and Development of Ocucom™ and ABX™
In 2004, all of JJ's experience came together as he tackled new solutions for market research in the Internet age. He and four partners founded Ocucom™ and invented a research-proven, respondent-oriented Ocular™ approach to internet sampling and multi-modal interviewing methodology. For the first time, respondents could answer text-based questions within a visual communication world where the computer screen was the interviewer/communicator. Inventions continued such as Ocucom's PreCast™, the first long-form video viewing solution in the industry.
Also during this time, JJ's early leadership in internet research methodology caught the eye of top tier global research competitors. He ended up designing methodologies for their online survey capabilities.
Then, in early 2012, ABX™ was formed as an outgrowth of Ocucom. JJ had conceived the idea for ABX some 15 years ago, but had to wait for internet maturation and online panel/sampling companies to evolve. ABX partners quietly focused on building an infrastructure and three-to-four-year normative database before opening to the market in 2016.  The new company offered the first high-quality Ocular research system for all ads in all media types with detailed, never-before analytics, results in 24-to-48 hours on dashboard, and significantly lower costs. At ABX, as at Ocucom, inventions continue such as the recent development of the first-ever Gender Equality Index™.
A Career Devoted to Validity and Reliability in Market Research
JJ's background brings together an extremely unique blend of extensive experience in designing and developing global and regional longitudinal research programs. His accomplishments include the design and initiation of programs and methods that produce more valid and reliable information. They also include contributions to the market research profession through association membership, speaking, writing and presenting.
Like Nielsen for TV, Arbitron for Radio and MRI for Magazine, JJ's original design for the newspaper program continues as the Scarborough Report ratings standard for Newspaper. Today, JJ leads ABX as a syndicated and custom research service for ad effectiveness and gender equality, which are quickly becoming the standards of their own.